Description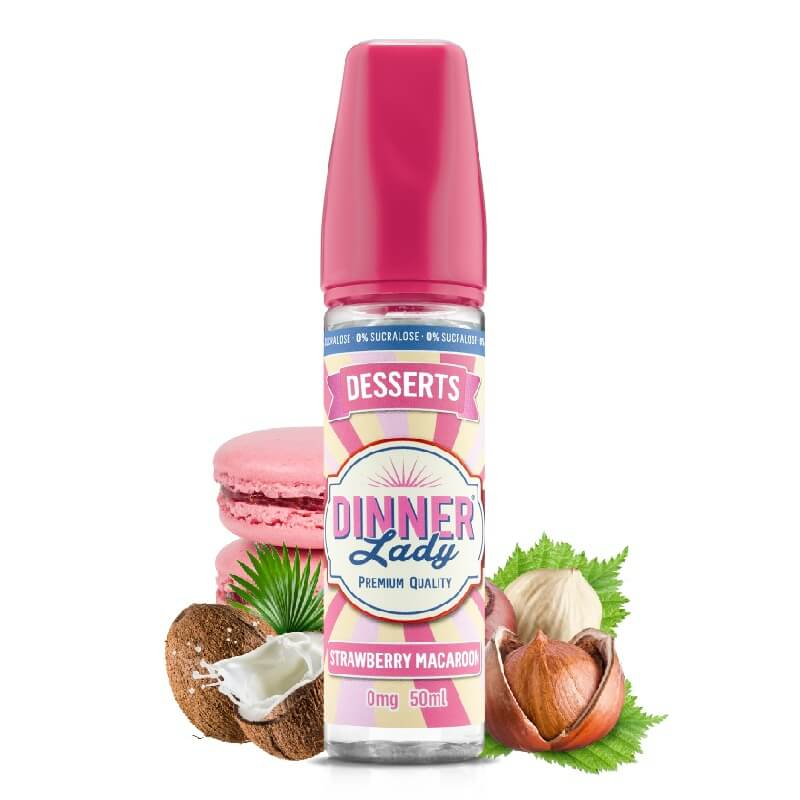 Strawberry Macaroon by Vape Dinner Lady E-Liquid is a combination of creamy almond coconut macaroons topped with a delicious serving of fresh strawberries to create a delectable fruity dessert vape. 
Vape Dinner Lady E-Liquid - Strawberry Macaroon Features:
60mL Unicorn Bottle
Child Resistant Cap
30% PG
70% VG
Made in UK
Available in 0mg, 3mg, 6mg
Manufactured by Dinner Lady Fam (UK)
CALIFORNIA PROPOSITION 65 - Warning: This product contains nicotine, a chemical known to the state of California to cause birth defects or other reproductive harm. 
Payment & Security
Your payment information is processed securely. We do not store credit card details nor have access to your credit card information.