Description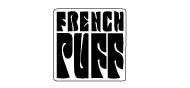 Dimensions: 280x200x540mm.

Elegant, colorful, light, and small, it will quickly become your summer essential.

Ecig to filter: 800 puffs 500mAh battery.

A surprising and fruity duo that will instantly awaken your taste buds.

Variable airflow and filter.

This disposable electronic cigarette delivers only the great taste of fresh watermelon!
Payment & Security
Your payment information is processed securely. We do not store credit card details nor have access to your credit card information.